David Walters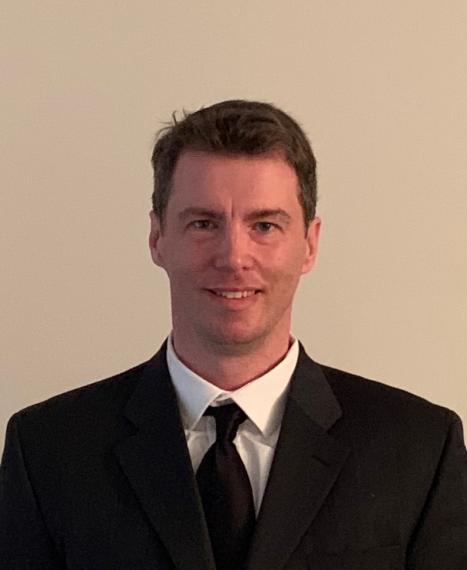 Department of Sociology & Anthropology
Education:
PhD, Sociology, McMaster University
I am a multidisciplinary researcher who regularly supervises masters, doctoral and postdoctoral fellows in areas such as criminal justice policy, quantitative criminology, school-to-work transitions, and mental health.
I am especially interested in working with graduate students on innovative projects involving applied research.
If you are a current or future graduate student with a strong aptitude for policy-oriented research, please read my research interests and mentoring philosophy.
Throughout my career, I have received more than a million dollars in research funding from both external and internal sources as a principal or co-investigator, as well as more than $800,000 in cash and in-kind contributions from collaborating institutions and partners as part of a recent SSHRC partnership-based project. Two of these recent projects are discussed below.
I am currently a co-investigator on a SSHRC Insight Grant examining the characteristics and consumption patterns of cannabis in Canada, pre- and post-legalization. A key component of this project is to assess the impact of the legalization of cannabis on changes in the illegal market for cannabis, as well as cannabis related behaviours (e.g., driving under the influence).
I am also Project Director of a SSHRC funded partnership-based project involving more than 20 organizations including universities, school boards and businesses that advocate on behalf of disadvantaged youth. This project links Toronto District School Board (TDSB) data with administrative postsecondary (trades, college, and university) data as well as student loan information and tax records that are part of Statistics Canada's Education and Labour Market Longitudinal Linkage Platform (ELMLP). A key purpose of this partnership is to identify the potential challenges experienced by marginalized groups during their school-to-work transitions.
Skill Development and Future Employability
I strive to offer our students with an appropriate balance of knowledge, skills, and skills-awareness to help them navigate increasingly complex and competitive labour markets, both inside and outside academia. More specifically, I provide graduate students with extensive training in areas relating to data science, policy research, report writing, and complex statistical modeling, along with opportunities to develop networking, communication, and project management skills.
Many of the MA students I have supervised or co-supervised have continued to PhD programs at leading universities. Past graduates I have supervised have also secured employment as a tenure-track professor, or have used their data analytic, research and publishing experiences to obtain jobs in senior-level positions at organizations such as Statistics Canada, Canadian Security Intelligence Service (CSIS), Ontario Ministry of Community Safety and Correctional Services (MCSCS), Higher Education Quality Council of Ontario (HEQCO), Conference Board of Canada, York Region District School Board, and College of Physicians and Surgeons of Ontario (CPSO), among others. The skills that they obtained in my graduate course and/or during our research together were instrumental in helping them secure these and other opportunities.
I regularly teach research methods to undergraduate students of a variety of fields of study at the University of Guelph. I also teach a graduate-level course in Quantitative Research (SOC 6130) to students in sociology and criminology justice, as well as students and faculty from other departments and programs. These are not math or even math-intensive courses. Instead, they provide students with practical and applied research-related skills, while teaching them how to showcase their new skills in both academic and non-academic settings. They also focus on helping students secure career opportunities that might otherwise be outside their reach. Past students have successfully published and/or presented their final research projects from these courses at various academic venues.
As an advisor, I regularly support graduate students in applied research relating to key policy areas such as criminal justice, school-to-work transitions, and mental health. Most recently, I have been very active on supervisory committees involving quantitative criminology (the application of quantitative methods to research questions in legal studies and criminal justice policy).
I have co-authored 18 peer-reviewed journal articles in national and international journals, many policy reports and book chapters, several manuscripts under review, a book, and dozens of conference paper presentations with master's, doctoral and postdoctoral students and fellows based on research they completed while working with me in a variety of capacities.
I also regularly present with graduate students at flagship conferences, including those organized by the American Society of Criminology, Canadian Sociological Association, and American Sociological Association, to increase their exposure and expand their research networks within our home fields of study.
I am especially eager to mentor graduate teaching assistants who are passionate about teaching and aspire to become lifelong teachers. I actively work with teaching assistants on various teaching related endeavors, such as co-authoring teaching-related manuscripts and creating teaching modules for the software we use in class. I recently co-authored an introductory textbook on qualitative and quantitative methods with two PhD students in our program.
I serve as a member on dissertation and qualifying examination committees for PhD students in other programs and at other institutions. I was also recently a member of the Expert Panel for the Council of Canadian Academies (CCA) that produced a report on the Labour Market Outcomes of PhD Graduates in Canada.
Finally, I regularly review manuscripts for leading national and international journals, including Canadian Review of Sociology, Canadian Journal of Sociology, Canadian Public Policy, Social Forces, Journal of Health and Social Behavior, and Sociology of Education, among others.