Vivian Shalla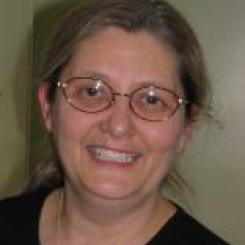 Associate Professor and Chair
Department of Sociology & Anthropology
Education:
PhD, Sociology, Carleton University
I joined the University of Guelph in 2001, and have served as Graduate Coordinator, Interim Chair, and Associate Chair. I earned a M.Sc. from the University of Montreal and a Ph.D. from Carleton University, both in Sociology. Prior to joining the University of Guelph, I taught at the University of Ottawa and at Carleton University. I also worked as a senior policy researcher with the Library of Parliament and with a national not-for-profit organization in Ottawa.
My overall program of research focuses on the changing nature, conditions, and relations of work and employment. My scholarship is informed by an interdisciplinary approach that draws from different disciplines in the social sciences and humanities.
My current projects focus on:
The employment situation of occasional teachers in Ontario. This project investigates occasional teachers' working conditions, employment and income strategies, and career paths and professional identity.
Precarious work and labour-market transitions in Guelph and Wellington. This project investigates the experiences of employment precariousness, transition pathways, downward social mobility, and changing class identity of workers undergoing labour market transitions.
Multiple job holding, working time, and social reproduction. This project investigates challenges faced by women in ensuring the maintenance and well-being of their families while holding multiple jobs and non-standard hours of work.
Work transformation in the Canadian airline industry. This project investigates the changing work of airline workers, both historically and in the context of the deregulation, liberalization, and globalization of air transportation, with a focus on technological innovations, skills and deskilling, part-time work, contracting out of work, managerial control, and worker resistance.
I have supervised a large number of graduate students over the past 15 years. Current students under my supervision are pursuing projects on a variety of topics, including:
Working class women's work in Prince Edward Island
Work/life balance, job satisfaction, and burnout of Ontario midwives practicing continuity of care
Families living through workplace injuries
Persons with disabilities, government programs, and social reproduction
Work experiences of skilled immigrant women in the Waterloo region
Caribbean mothers' struggle against anti-Black racism experienced by sons in the education system
Women of Steel and gender equality in the United Steelworkers union
Racialized women and the work-family imbalance
Hyper-sexualization of African American women in the entertainment industry
A Foucauldian analysis of call centre workers' experiences in the global labour market