Ron Stansfield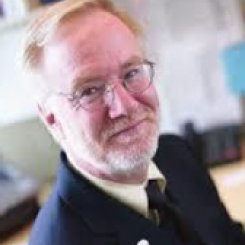 Department of Sociology & Anthropology
Education:
PhD Sociology, York University (1993)
Prior to becoming an academic I was a Police Officer with the Peel Regional Police Service, and a Probation and Parole Officer and Human Rights Officer with the Government of Ontario. Since becoming an academic my research has focused on policing, the abolition of capital punishment and techniques for mitigating the effects of prejudice. Also, I was one of the founders of the University of Guelph-Humber and the first Program Head of the Justice Studies Program there. In this capacity I created a degree completion program for law enforcement practitioners.   
Stansfield, R. T. (2014). Police Use of Force and Persons With Mental Illness,  In de Sitter Publications (Ed.), Violence in Canada
Stansfield, R., The Abolition of Capital Punishment in the United States: 1846 - 2012.   This narrated video depicts the abolition of capital punishment in the United States from 1846 - 2012. It was first published on October 22, 2012 and has been viewed 26,383 times in 127 countries since then
Stansfield, R. & Trovato, F. (2010).  A Degree Completion for Police Practitioners: The BAA Justice Studies.  Canadian Association of Police Educators E-journal,
Stansfield, R. (2004). Policing in the Information Age: The Evolution of a New Police Form. In J. Hodgson & J. Orban (Eds.), Public Policing in the 21st Century: Comparative Issues and Dilemmas (pp. 61 - 82). New York, NY: Criminal Justice Press
Stansfield, R. (1996).  Issues in Policing: A Canadian Perspective. Toronto:  Thompson Educational Publishing.