Tuğçe Ellialti-Köse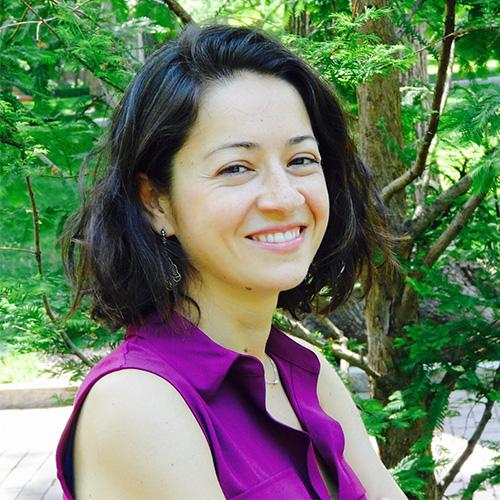 Education:
PhD, Sociology, University of Pennsylvania (2020)
Research
Broadly speaking, my research explores the intersections of law, medicine, and science in criminal justice responses to sexual violence, thus bridging sociology of law and criminal justice with socio-legal studies on gender and medicine. My research interests focus on relationships between gender, law, medicine, and social inequality; understandings and practices of people interacting within domains that law governs; and the complex ways in which the law can help relieve or reinforce discrimination based on different social statuses such as gender, class, and immigration status. More specifically, my research examines socio-legal processes and management of violence against women and gender-based women as well as the production and circulation of expert and scientific knowledges and practice that infuse these processes, and state systems in general. I do so by developing research designs which deploy in-depth and involved qualitative methods to understand interactions and processes.

I have two main lines of investigation. First, I study the institutional (mainly legal, socio-legal and medico-legal) discourses and practices that operate within the under-examined context of sexual violence against women in settings where the sexual assault law is seemingly progressive and "women/gender-friendly." Second, I examine how inequities at the intersection of gender, class and immigration status affect one's relationship with the law, and more specifically one's decision to engage the criminal justice system in the case of exposure to gendered violence. Both lines of investigation have significant implications for inequality and the reproduction of existing gender injustices and vulnerability deriving from marginalization on the basis of gender, socioeconomic status, and immigrant status.

In my work, I draw from sociological, feminist, and anthropological theories and perspectives that account for processes of violence, inequalities, and injustices, and take up broad theoretical questions about feminist politics and the state, scientific expertise, governance of law, and state responses to violence.
Teaching
I devote a lot of time and care to my teaching, which I define as explicitly inclusive and responsive in orientation. Through my teaching and supervisions, I aim to promote critical thinking, cultivate curiosity for the world outside the classroom, and help students see themselves as agents capable of bringing about change. I see mentoring as an effective means to these ends as well as a product of dialogue and inclusion, and an integral part of my efforts to impact students' lives in a meaningful way.