Meet Our Recent Sociology Graduates & Postdocs
Our graduates are now working in a wide variety of roles in government, higher education, and the private sector. Meet our graduates and find out where a graduate degree in sociology could take you.
---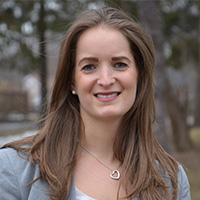 Danielle Bader | 2022 Sociology PhD Grad
A research analyst at Statistics Canada in the Health Analysis Division, Dr. Danielle Bader conducts quantitative analyses on child maltreatment and women's health as part of a vulnerable populations research team.
While completing her PhD under the supervision of Prof. Myrna Dawson, Danielle was selected as a finalist for the SSHRC Storytellers competition and worked as a research assistant at the Centre for Social and Legal Responses to Violence.
Danielle was also hired as a statistical assistant at the Guelph Branch Research Data Centre for Statistics Canada. The co-author of two journal articles and six public facing reports during her graduate studies, Danielle continues to author and co-author publications in her role at Statistics Canada.
---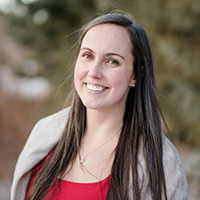 Sarah Cahill | 2020 Sociology PhD Grad
Dr. Sarah Cahill is the Manager, Graduate Programs in the College of Social and Applied Human Sciences at the University of Guelph.
While finishing up her doctoral degree in sociology, Sarah was hired as a research assistant for the Office of Graduate and Postdoctoral Studies to explore the professional development needs of Guelph graduate students. This work led to the re-branding of of the Grad Pathways program and the creation of U of G's Individual Development Plan.
Sarah's current role involves improving the graduate student experience, developing and updating curriculum, and the coordination of funding, awards, and scholarships. Sarah genuinely loves her alternative-academic job and aims to support graduate students in their path to career happiness.
---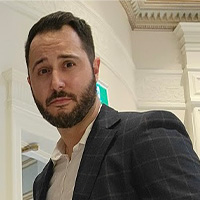 Nick Cristiano | 2022 Mitacs Postdoctoral Researcher
After completing a master of arts in sociology at the University of Guelph, Dr. Nick Cristiano completed his PhD at York University.
Nick returned to Guelph in 2022 as a Mitacs postdoctoral researcher under the supervision of Prof. David Walters. Nick's research examines the impact of legalization and COVID-19 on cannabis consumption and cannabis related risk-taking behaviours.
During his fellowship, Nick was the lead author on journal articles, research reports, conference and policy presentations, and was successful in receiving funding as a co-principal investigator on a large externally funded research grant. Following his postdoctoral program, Nick received a faculty appointment at Trent University.
---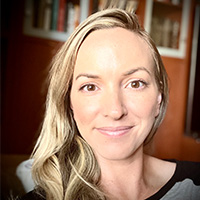 Laura MacDiarmid | Sociology PhD Grad
Laura MacDiarmid is employed as a tenure track professor in Justice Studies at the University of Guelph-Humber. Laura is finalizing her PhD in sociology under the supervision of Dr. Bill O'Grady.
Throughout her doctoral studies, Laura published and presented research related to the experience of bail and the role of apology in restorative justice. Prior to her PhD, Laura worked in the youth justice sector and managed a research hub with the Youth Research and Evaluation Exchange at King's University College at Western University.
Most recently, Laura has partnered with The Salvation Army Correctional, Justice Services, the Arc Mission Services, and The Knight's Table to co-create projects with students involved in independent studies at Guelph-Humber.
---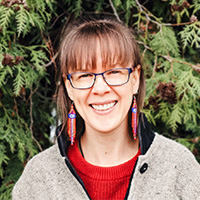 Jess Notwell | 2022 Sociology & International Development PhD Grad
Dr. Notwell currently holds a tenure track position in the Department of Sociology at King's University College, affiliated with Western University.
While completing their PhD at the University of Guelph (Advisor Dr. Vivian Shalla), Jess spent two years in Palestine doing research for their dissertation and volunteering with the Al Quds University Community Action Centre in Jerusalem.
At home, Jess served on the boards of the Canadian Centre for Statelessness and the Canadian Association for the Study of International Development (CASID), became an apprentice in the Grandmothers' Lodge learning ᐊᓂᔑᓈᐯ (anishinaabe) Women's and Two Spirit Medicine Wheel Teachings, was ᐅᐢᑳᐯᐏᐢ (oskâpewis) to their Elders Dan and Mary Lou Smoke, and was a guest speaker for university classes and community initiatives.
---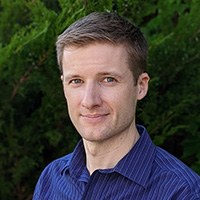 Dylan Reynolds | 2022 Sociology PhD Grad
Dr. Dylan Reynolds is one of a growing number of PhD graduates from our department who have successfully secured a tenure track position following graduation.
Dylan completed his PhD in 2022 under the supervision of Prof. Ryan Broll. He is currently Assistant Professor in Sociology in the Department of L'nu, Political and Social Studies at Cape Breton University, with a specialization in quantitative methods.
During his doctoral program, Dylan authored and co-authored several journal articles, a research methods textbook and several other manuscripts under review. Dylan regularly presented his work at leading national and international conferences as well as to policy makers and ministry officials.
---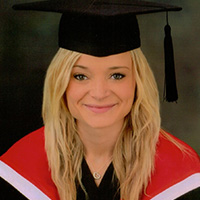 Danielle Sutton | 2021 Sociology PhD Grad
Dr. Danielle Sutton is an analyst with the Canadian Centre for Justice and Community Safety Statistics, a division of Statistics Canada. She is a graduate of Guelph's criminology and criminal justice policy MA program and its sociology PhD program.
Danielle's doctoral dissertation examined how accounts of police use of deadly force are constructed in Canadian news media and whether such constructions legitimate the force used. She has works published in peer-reviewed journals as well as in edited collections on the topics of intimate partner violence, homicide, and sociological theory and has presented on similar topics at regional, national, and international academic conferences.
Throughout her graduate studies, Danielle worked at the Centre for the Study of Social and Legal Responses to Violence (CSSLRV), where she is currently a research associate.