Sociology PhD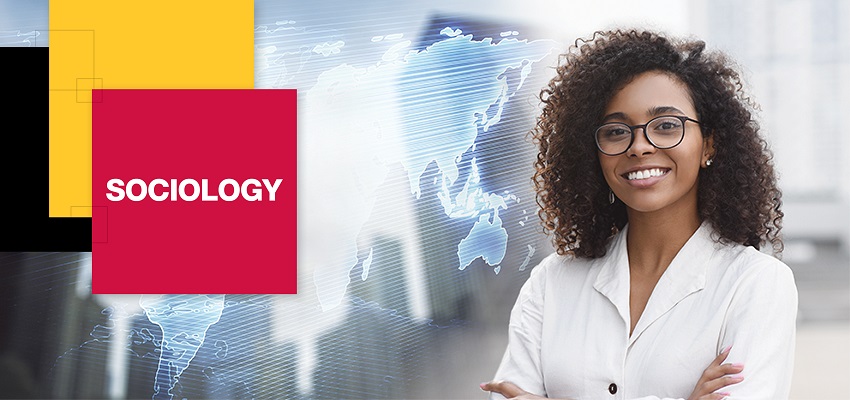 Our department is always looking for talented and self-motivated scholars to join our doctoral program. Through course work, seminars, qualifying examinations, teaching and research assistantships, conference presentations and dissertation writing, our PhD in Sociology offer students a rewarding array of intellectual and professional challenges.
Successful graduates will have demonstrated advanced theoretical and methodological competence, an ability to conduct research independently at the cutting edge of their chosen field, and an ability to communicate with precision and confidence – skills that are in high demand both inside and outside the academy.
Program Brochure Meet Our Graduates
---
Fields of Specialization
Doctoral students will have an opportunity to specialize in one of four fields where our faculty is well recognized for its expertise, including:
The field of Environment, Food, and Communities reflects sociological interests in understanding societal-ecological interactions more broadly. The specific focus may include environmental/natural resources/food systems and environmental justice/community sustainability.
Students specializing in this field will be encouraged to draw on established methodologies in the field, including the comparative and historical approach. Attention will be given to the ways in which structure/power/culture and class/gender/race and ethnicity play out in at least one of the substantive topics comprising this field.
The field of Work and Organization reflects sociological interests in changing patterns of work and employment in comparative contexts, labour markets, gender and work, industrial and organizational change, economic restructuring and work, organizations and protest, education for work, and the regulation of work. These trends are located in the broader processes of globalization, economic restructuring and fundamental shifts in public policy.
Students specializing in this field will be encouraged to focus on the dialectical relationship between the configurations of gender, class, race and ethnicity, and the transformation and re-organization of work.
The field of Crime and Social Control reflects sociological interests into how crime is defined, measured, explained and reacted to by society.
Within this field students will be exposed to scholarly material on a broad range of topics including: cyberbullying, victimization, legal responses to homelessness, intimate partner violence, drug policy, school violence, feminist criminology, critical criminology, restorative justice, sociology of risk, policing, the social construction of crime, inmate re-integration, youth justice, wrongful convictions, and life course criminology.
The field of Identities and Social Inclusion reflects sociological interests in the study of intergroup relations, with special emphasis on struggles over influence and power.
Students specializing in this field will acquire a deeper understanding of the complex intersection as well as the overlap of forms of identity and group mobilization based on ethnic, linguistic, regional, class, gender, racial and other forms of social division.
The field also provides students with the opportunity to study Indigenous issues and policies related to multiculturalism, equity and local or regional autonomy.
Admission Requirements
Normally, only applicants with a recognized MA degree in Sociology and with high academic standing (80% or higher) in their graduate-level studies will be admitted into the program.
Students are expected to have successfully completed master's-level courses in sociological theory as well as master's-level qualitative and quantitative methodology courses in sociology. Normally, students will have taken courses across the breadth of sociology.
Program Completion Requirements
A minimum of five semesters of full-time study must be devoted to the doctoral program. Normally, the dissertation will be formally submitted within forty-eight months of the completion of the minimum duration.
The PhD program is not offered on a part-time basis. All students are required to register in the program full time.
PhD students are required to successfully complete a minimum of four graduate courses, normally during their first two semesters in the program:
PhD professional seminar (SOC*6750). This is a two-semester course that consists of a combination of several required and elective components and is expected to be completed within the first year of the program. Some elective sessions may be offered in subsequent years of the program.
Advanced Topics in Sociological Theory (SOC*6800). This core PhD course is required of all first-year doctoral students and must be taken in the fall semester of the first year of study.
Advanced Issues in Mixed Research Methodologies (SOC*6200). This core PhD Course is required of all first-year doctoral students and must be taken in the winter semester of the first year of study.
One required graduate course in one of the four departmental fields of specialization, as determined by the student's area of specialization. Students advancing to the PhD program from the MA program in Sociology at the University of Guelph who have successfully completed the existing graduate course in their field of specialization are required to take an elective graduate course offered by the department or a graduate course offered in another department at the University of Guelph (selected in consultation with the student's advisor).
In addition to coursework, students are required to successfully complete one qualifying examination. The qualifying examination has a written and an oral component and covers sociological theory, the student's substantive field of specialization and student's research area.
The purpose of the qualifying examination is to assess students' knowledge of the relevant subject matter and their ability to critically analyze, integrate and evaluate theoretical, methodological and substantive knowledge, and to assess their preparedness to undertake research for the PhD dissertation and to develop an analysis of their research findings.
As such, students are expected to demonstrate knowledge and understanding of the foundations of sociological theories and demonstrate knowledge and understanding of the broad literature in the field as well as theoretical and methodological approaches relevant to that specific field.
The dissertation proposal should be formulated at as early a date as possible and presented to the PhD advisory committee.
The dissertation proposal must be formally approved by the advisory committee before the dissertation research can begin. The dissertation proposal provides a framework for the actual research.
Each doctoral candidate is required to submit and orally defend a dissertation, written by the candidate, on research carried out by the candidate on a topic approved by the advisory committee. The dissertation is expected to be a significant contribution to knowledge in its field and the candidate must indicate in what ways it is a contribution.
The dissertation must demonstrate mature scholarship and critical judgement on the part of the candidate, and it must indicate an ability to express oneself in a satisfactory literary style. Approval of the dissertation is taken to imply that it is judged to be sufficiently meritorious to warrant publication in reputable scholarly media in the field.
---
Collaborative Specialization in International Development Studies
Students can choose to combine their PhD in Sociology with an International Development Studies specialization. The collaborative IDS specialization offers an interdisciplinary framework for the study of international development that combines training in a selected academic discipline with exposure to a broad range of social science perspectives.
More about the IDS specialization
Take the Next Step
Start the application process and explore options for funding your education.