Sociology MA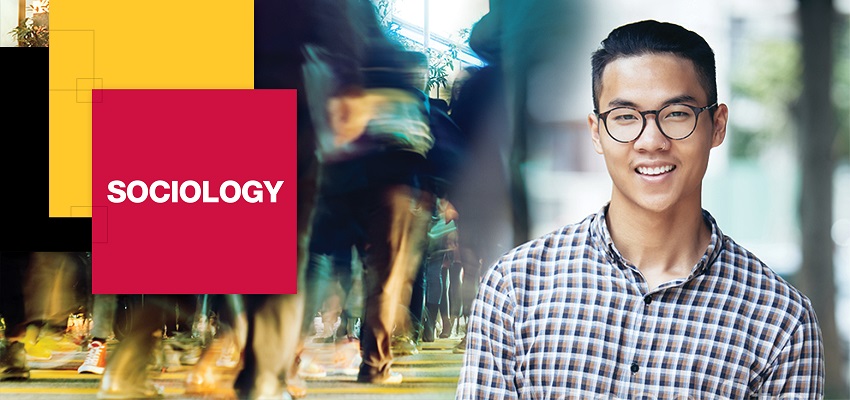 The Department of Sociology and Anthropology has been offering a Master's in Sociology since 1967 and continues to attract graduate students of the highest caliber from across the country and around the world. With both thesis and major paper options available, our MA program allows students to choose the route best suited to their academic and other career aspirations.
---
Fields of Specialization
Our MA in Sociology offers specialized instruction and graduate supervision in the following four areas:
The field of Environment, Food, and Communities reflects sociological interests in understanding societal-ecological interactions more broadly. The specific focus may include environmental/natural resources/food systems and environmental justice/community sustainability.
Students specializing in this field will be encouraged to draw on established methodologies in the field, including the comparative and historical approach. Attention will be given to the ways in which structure/power/culture and class/gender/race and ethnicity play out in at least one of the substantive topics comprising this field.
The field of Work and Organization reflects sociological interests in changing patterns of work and employment in comparative contexts, labour markets, gender and work, industrial and organizational change, economic restructuring and work, organizations and protest, education for work, and the regulation of work. These trends are located in the broader processes of globalization, economic restructuring and fundamental shifts in public policy.
Students specializing in this field will be encouraged to focus on the dialectical relationship between the configurations of gender, class, race and ethnicity, and the transformation and re-organization of work.
The field of Crime and Social Control reflects sociological interests into how crime is defined, measured, explained and reacted to by society.
Within this field students will be exposed to scholarly material on a broad range of topics including: cyberbullying, victimization, legal responses to homelessness, intimate partner violence, drug policy, school violence, feminist criminology, critical criminology, restorative justice, sociology of risk, policing, the social construction of crime, inmate re-integration, youth justice, wrongful convictions, and life course criminology.
The field of Identities and Social Inclusion reflects sociological interests in the study of intergroup relations, with special emphasis on struggles over influence and power. Students specializing in this field will acquire a deeper understanding of the complex intersection as well as the overlap of forms of identity and group mobilization based on ethnic, linguistic, regional, class, gender, racial and other forms of social division.
The field also provides students with the opportunity to study Indigenous issues and policies related to multiculturalism, equity and local or regional autonomy.
Admission Requirements
Applicants must possess an honours BA degree (4 years) or its equivalent with a minimum B+ average in the final two undergraduate years.
Students who do not meet departmental requirements (e.g., students whose undergraduate degree does not include basic courses in Sociology), may be admitted provisionally and required to complete appropriate make-up courses from offerings in the undergraduate program.
Program Completion Requirements
Students must either complete a minimum of 2.0 credits and write a thesis OR complete a minimum of 4.0 credits (including 1.0 credit for the Major Paper course) and write a major paper.
Students are also expected to master basic theory and methodological skills. Degree requirements are normally fulfilled by completing SOC*6070 and SOC*6140 in the fall semester and SOC*6130 in the winter semester.
The Sociology MA program is not offered on a part-time basis. All students are required to register in the program full time.
---
Collaborative Specialization in International Development Studies
Students can choose to combine their MA in Sociology with an International Development Studies specialization. The collaborative IDS specialization offers an interdisciplinary framework for the study of international development that combines training in a selected academic discipline with exposure to a broad range of social science perspectives.
More about the IDS specialization
Take the Next Step
Start the application process and explore options for funding your education.